What Makes Us Run: A Look at the Ducati Desmoquattro Engine
Ducati may be a household name by today's standards, but in 1983, the Italian motorcycle manufacturer wasn't looking so hot. Sales around the world were declining, and the Ducati twins were not up to par in the technological department. However, all that changed in 1985. The company would soon dominate the track and beat both Yamaha and Honda to win the World Superbike Championship.
Just how all of this was possible is due to a marvel that burst onto the scene and demanded attention: The Desmoquattro Engine, also known simply as the "Desmo."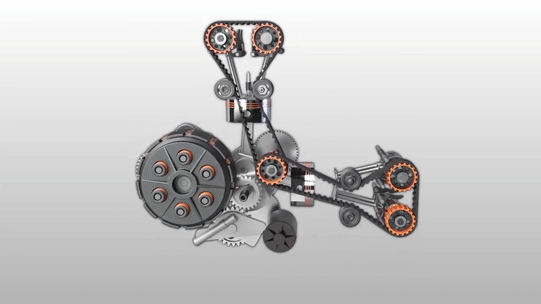 The evolution of Ducati was set into motion by the Castiglioni brothers who bought Ducati in May 1985. The struggling Ducati company needed something to compete with the popular Japanese bikes; something with a powerful engine. They decided to start new investments in order to compete with Japanese firms, and that's where Massimo Bordi comes in.
Bordi had previously been in charge of research and development of industrial diesel engines, but in 1985 he was newly-promoted to succeed legendary Ducati engineer Fabio Taglioni. While Ducati didn't officially invent the desmo valvetrain, it was Taglioni who developed the valvetrain for a 125 single in 1956. Taglioni retired after a long career of trying to find a way to rev the hell out of an engine without, basically, destroying it. During this time, what Taglioni had failed to do was realize that a much lower included valve angle is needed for the full benefit of four-valve heads.
Under the leadership of Massimo Bordi, as well as the development of his degree thesis (four-valve engine heads with desmodromic command and Cosworth combustion chamber for Formula 1, quite impressive) Ducati was set to take on the world market and become a racing legend. Production of a 40-degree included valve angle soon started, and this also saw the introduction of computerized fuel injection and liquid cooling to the V-twin range. The Desmoquattro engine was born.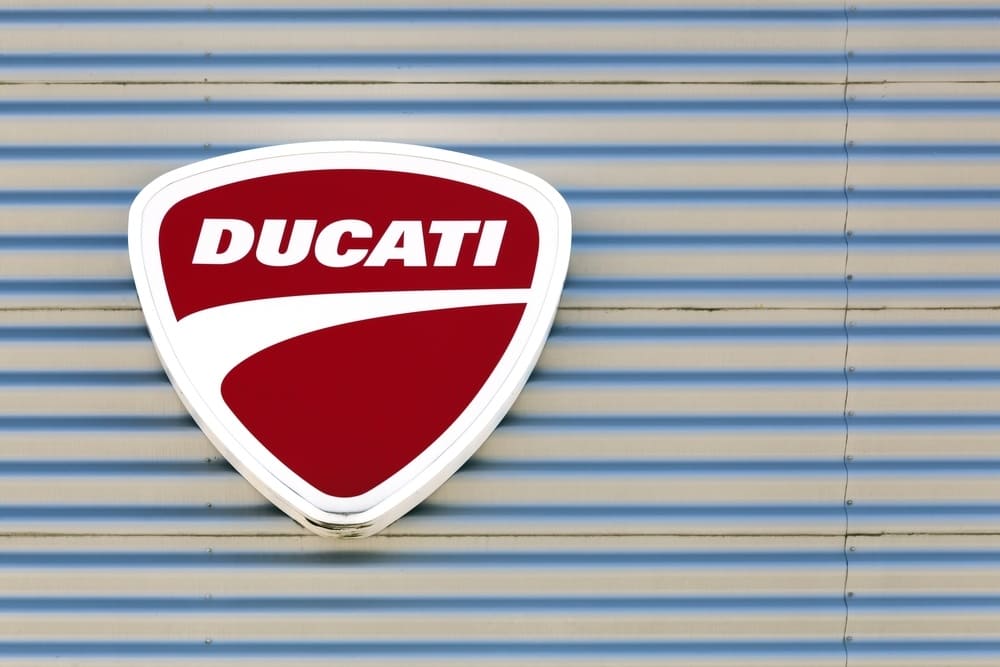 What sets the Desmoquattro apart is the presence of the Desmodromic valves, the engine's namesake. The benefit of the Desmodromic valves is that they have different controls for their actuations in different directions. In this case, the spring is removed. The reciprocating engine positively closes the valve through a cam and leverage system, rather than by a return spring. This eliminates free play and keeps the valves closed at starting and low rpm, therefore allowing the engine turn out to some impressive rpm with a smoother run, and more longevity of the motor.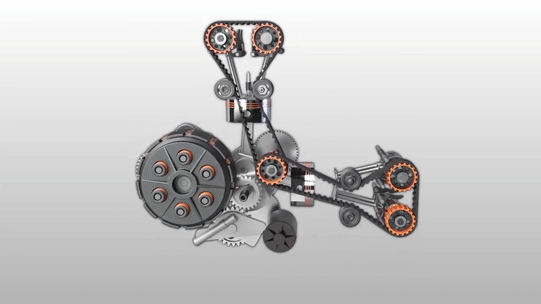 As technical as it may be, the racing success of the Desmoquattro engine is apparent. Ducati motorcycles with desmodromic valves dominated championships and races around the world. From multiple wins of the Superbike World Championships from 1990 to 2011 to Ducati's return to Grand Prix motorcycle racing in 2006, Ducati motorcycles have been powered by what is thought to be one of the most influential engines in the sport.
---
Whew! Know what's harder than working on a Ducati? Explaining how one works. What are your thoughts on the Desmo? Leave me a comment and let me know!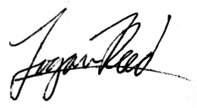 ---
Need the best place to sell a motorcycle?
RumbleOn is THE easiest and best place to sell a motorcycle online for free. Better yet, you're able to sell motorcycle for cash on the spot. It's all online, all fast, and all free! Get a cash offer for your bike, and we'll come pick up and ship your motorcycle at no cost to you!
Sell or trade a vehicle online, and have a motorcycle shipped for free!
RumbleOn welcomes trades of all kinds! Get a cash offer for your bike or other vehicles online, then use your trade in value toward the purchase of your new bike or other powersport vehicle! Read more about online motorcycle trades here.