Ahead in the count: Highlights of the Honda CBR1000RR
It's easy to acknowledge that every motorcycle rider has a tender, sweet spot for a variety of brands, or one which they rank above all others. That'll be the brand name which gets our heart pumping; the one we show the most respect toward, for whatever the reasoning.

Honda has always been one of those motorcycle brands that is highly regarded. Ever since their big league debut in 1949, they've knocked it out of the park with such famous players as the Honda Gold Wing Tour, and their starting lineup of performance street bikes. Honda is a strong brand with an equally strong lineup. Case in point? The Honda CBR1000RR.
Its rookie year was in 2004, and since then, the CBR1000RR—also known as the Fireblade—has lived up to the CBR Series name as the seventh generation bike. The CBR series got its start in 1992, and the CBR1000RR has continued to entertain and amaze its fans as a powerful and well-built machine. You don't even have to be a sports bike enthusiast to give a nod of approval to star player, and it's not a far stretch to recognize how great it is.

Take a look at our infographic to get a view of what this Honda has to offer. In an industry that has to keep pushing to stand out, the Honda team has produced a sports bike that has made a name for itself.
What do you think? Is the Fireblade a grand slam? Or are the sports bike's stats a strike out?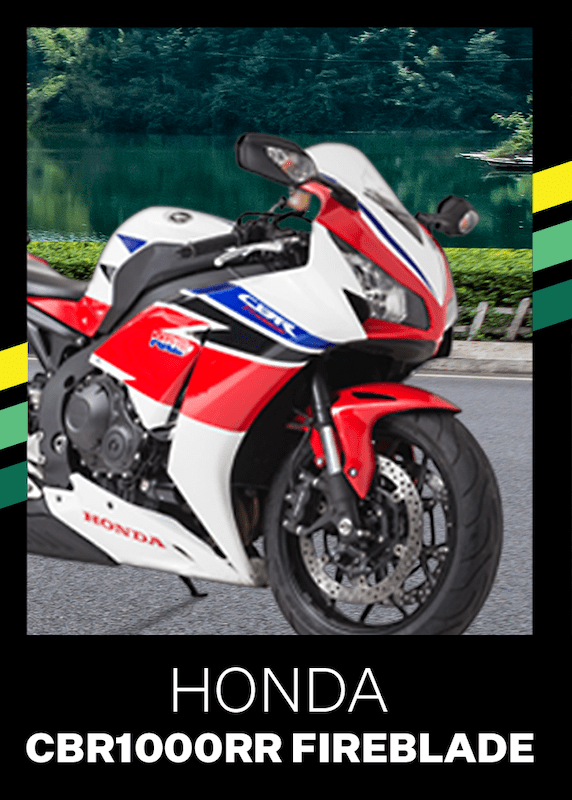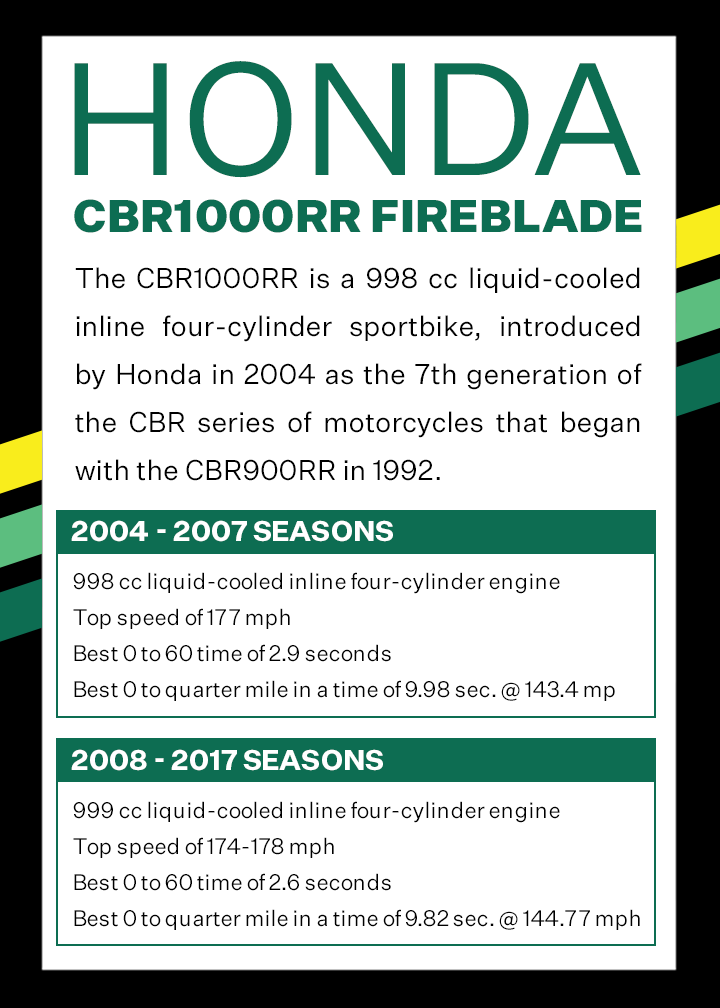 ---
Trade or buy a motorcycle online, and have it shipped for free!
Want to get your hands on a Honda CBR1000RR or other slick sportsbike for sale? RumbleOn welcomes trades of all kinds, and we also have a full inventory of Certified RumbleOn powersports and used motorcycles for sale at great prices. All RumbleOn motorcycles and powersports for sale are shipped for FREE to your door, as-promised or your money back, and with a 90-Day Rideability Guarantee!
Don't have the cash on-hand to buy a motorcycle? Online trading is easy with RumbleOn! Read more about online motorcycle trades here, or browse our low-priced inventory of used motorcycles for sale.