How Riding Motorcycles Impacted One American Veteran's Life
In light of the upcoming Veterans Day, it's important to focus on the individuals that make this country everything that it is today. These are the veterans of the past, the present, and the future, and all have given this nation something that is impossible for most to give: their selflessness, their bravery, and their hero's heart. These are the individuals that have fought in the past and continue to fight so we are able to experience the sense of freedom that the United States of America prides itself on. It's not simply an idea without action or words, without meaning. Because of our veterans, we were the first country to ever give its citizens the sense of freedom that, to this day, other countries still strive to maintain. America didn't become the country it is without being carried by those who give everything so that we have the potential of having everything.
It's no surprise that veterans gravitate towards motorcycles. These men and women have dealt with and faced obstacles that most of us never will and never could comprehend. sometimes you need a sense of escape from it all, that's something they deserve, at the very least. So when we see veteran riders, it gives us a huge sense of enjoyment. Some veterans already have a deep history, love, and passion for motorcycle riding, and some have naturally come into it after or during their time serving. Regardless of how it happened, call us biased, but it's easy to see the appeal. Josh Crisp, Specialist rank and 1st Battalion, 77th Armor Regiment, is a veteran that has experience with motorcycles that started at a very young age.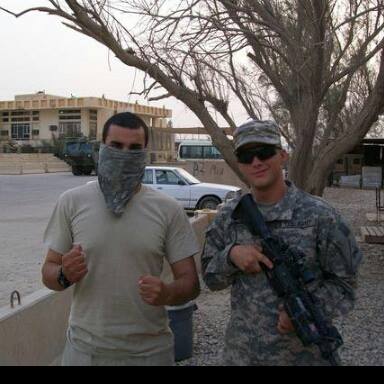 "My first experience with a motorcycle was when I was around 8 years old. My neighbor had a ton of dirt bikes, he was semi-pro," said Crisp. "He would let us take them out in the fields surrounding us and have fun. From there, I was hooked and always felt more comfortable on two wheels than four."
When your passion for motorcycle riding starts young, it becomes that much more of a fundamental part of your life. You get that craving for freedom early on, and it becomes something you actively seek out through the rest of your life. Crisp is a perfect example of that mindset because as soon as he hit 16-years-old, he purchased a motorcycle of his own.
"I honestly never felt that riding was ever difficult. Even learning, it only took a few hours to feel completely at ease. The finer things and advanced riding tactics obviously took a lot longer to master, but overall learning to ride and riding, in general, was rather easy, " said Crisp. "The biggest challenge is making sure you are constantly on alert for vehicles that swap lanes without blinkers and drivers that don't see you. A lot of those can be fixed by riding properly and taking proactive steps, so it really is something that becomes easier the more you do it."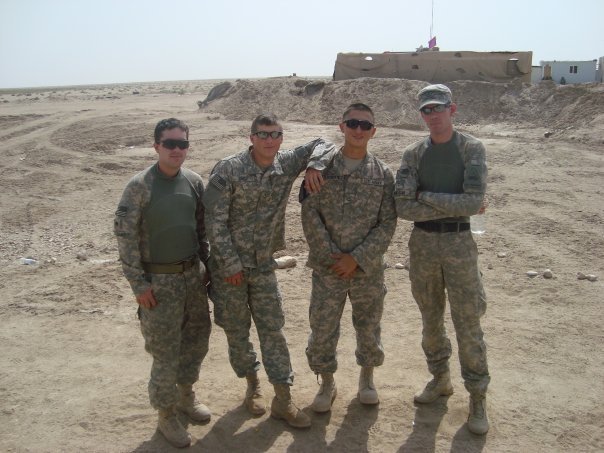 When Crisp was in the Army, he found that riding a motorcycle was something he looked forward to, and we can understand that with almost every veteran. There's strict responsibility when you enlist, and sometimes it's mentally refreshing to give yourself that sense of open air and freedom.
"Riding helped provide more freedom in my life when I was in the Army. You're always told what you can and cannot do, where to go, what to eat, so hopping on the motorcycle after a long day of work and just riding through the city gave me that feeling of joy," said Crisp. "Whenever I got out, riding helped me relax and gather my thoughts while also showing myself that I still had freedom and the ability to take control of my own life."
While many of those that serve do so with motivation and enthusiasm, that doesn't make it any less difficult. Regardless of if you're in the Army, Air Force, Marines, Navy, or Coast Guard, serving is not something for the meek. So when you have your chance at light-hearted fun, you take it and hold on tight
When you look at the community of motorcycle riders that exists, you'll quickly notice that a large portion of them are veterans. It's easy to see this pattern, and it's hard not to understand why it exists.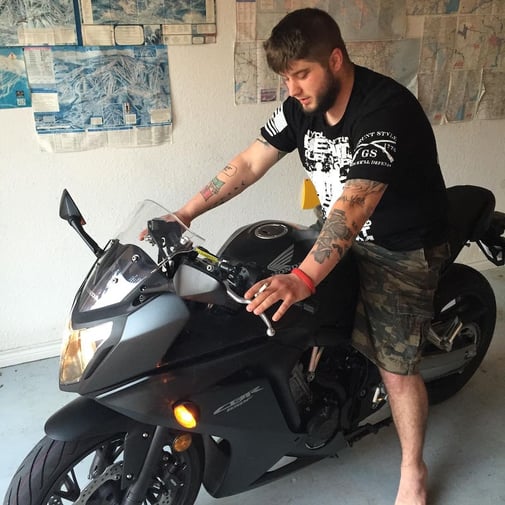 "I think many veterans ride because it helps relieve stress. You essentially forget about the rest of the world and just cruise. You're free of all thoughts, problems, and issues that the daily events may bring you," said Crisp. "There is nothing but you and the road and it makes you feel so free and relaxed. It also helps with PTSD (personal opinion) as any time I wasn't feeling proper I would go out and ride. It allowed me to clear my head and calm myself down."
This isn't the first time an individual has expressed how riding has helped them, whether that's physically or mentally. The riding community is one that is completely unique to every other community surrounding it, and the sense of brotherhood, sisterhood, and bonds you create can't be replicated anywhere else. It's a wave of life and passion that brings positive and wonderful things to your life and a veteran deserves both of those things. Riding makes us who we are and it helps us establish the kinds of relationships that last a lifetime. It helps us feel mentally healthy, happy, and excited about the days to come. And that, my friends, is the best medicine in life.
---
Ready to get your own ride? RumbleOn welcomes online motorcycle trades!
Inspired to hit the road? RumbleOn welcomes trades! Get an online cash offer for your bike, ATV, UTV, dirt bike, and more with RumbleOn. Then just use your offer as a trade-in value toward the purchase of your new ride! Read more about online motorcycle trades here.