Sell my motorcycle online: it's easy with RumbleOn.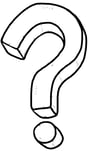 It's time to break down some of your most frequently asked questions about selling a motorcycle to RumbleOn.
How do I sell a motorcycle to RumbleOn?
Using online routes is the newest, most beneficial way to sell a bike these days. We make the process super easy to sell a motorcycle fast for quick payment, or to trade in a car or motorcycle for a new bike in our inventory. It all starts with a free cash offer of your motorcycle. To do this, just upload your bike's information and photos using our website, RumbleOn.com, or our
free smartphone app
for iOS and Android.
After that, your RumbleOn Representative will send you a real, guaranteed cash offer. What you see is what you get, and there are no hidden fees. If you choose to accept your cash offer, your RumbleOn Representative will then begin the payment process. For more resources and advice on how to sell your motorcycle online, here's a helpful article, and here's another one.
Fun Fact: RumbleOn is also a great place to buy a motorcycle online for a great price. Read more on how to buy a motorcycle online.
Is it safe to provide my VIN online?
It's a common misconception that giving someone your VIN could make it vulnerable to thieves. This isn't true. To read more about the truth behind sharing your VIN to buyers, read this article.
Can I sell my motorcycle if it's not paid off?
Yup! RumbleOn will contact your lienholder to get a payoff that is good for ten days. After we pay off what you owe on your motorcycle, you will be paid what's left over.
I want to sell my motorcycle to you, what paperwork do I need?
Great! Here are the documents we need. If you have any additional questions, your RumbleOn Representative will be happy to assist you.
Current driver's license

Copy of the front and back of title

Copy of registration (if title is in possession of lien holder)

Bank account information, so we may wire your payment to you
Note: The owner name must be a match to the name on your driver's license, title, registration and bank account information.
Are there any fees?
Nope! The great thing about selling a motorcycle to RumbleOn is there are no dealer fees. We cut out all the hassle, and what you see is what you get.
The only exception is when you owe on your motorcycle. In this case, we pay off your bike in full and give you the remainder of your cash offer.
What about shipping?
RumbleOn will pick up your bike for free and take care of all the arrangements.
How long does it take for me to get paid?
It's very fast. As soon as we get the proper paperwork from you, we will electronically send your payment to your account. Sometimes, this can be as fast as the same day.
When do you pick up my motorcycle?
We don't pick up your motorcycle until you have received your funds. Your motorcycle stays in your garage until you're paid! However, we do recommend that you keep your motorcycle insured until then.
If you are trading a motorcycle online for a new one with RumbleOn, we are able to deliver your new bike and pick up your trade at the same time. We pick up and ship your trade for free, and your purchased bike is also shipped at no cost to you!
What are the benefits of selling to RumbleOn instead of Craigslist or eBay?
1) The biggest benefit is that it minimizes your out-of-pocket cost involved. If you sell a bike online, it's usually a peer-to-peer transaction. In order to get maximum exposure, you must advertise your vehicle and pay listing fees, which could be expensive and take up a lot of time.
2) RumbleOn takes care of all the sale paperwork and shipping costs. You don't have to do anything!
3) There's also the added benefit of security. When you sell a motorcycle online on sites such as Craigslist or CycleTrader, you're left making appointments with potential buyers to come see your motorcycle, and there's no guarantee they will show up. Even if they do, you have no way of pre-screening them. The last thing you want is to be forced to invite a total stranger into your home who could be a safety risk for you and your family.
4) You don't have to worry about scammers. Many sellers find themselves stuck with bad checks, counterfeit cashier's checks, or even having their bikes stolen! RumbleOn is the safest, most cost-effective, and secure way to sell a motorcycle. Period.
To read more benefits of using RumbleOn to sell a motorcycle online, click here.
Is RumbleOn safe?
RumbleOn is a publicly traded company on the NASDAQ (RMBL). Being a publicly traded company means RumbleOn puts full transparency at the core of our business model. As far as the big-picture, our customers (the public) have full access to information regarding the company's every business deal, every change in leadership, and every project we undertake.
As a licensed, fully insured and bonded dealership, we aim to be fully transparent to our customers! To get more information prior to dealing with us, please feel free to click here If you would like more information about RumbleOn, our publicly traded stock, or our press releases.
---
Need the best place to sell a motorcycle?
RumbleOn is THE easiest and best place to sell a motorcycle online for free. Better yet, you're able to sell motorcycle for cash on the spot. It's all online, all fast, and all free! Get a cash offer for your bike, and we'll come pick up and ship your motorcycle at no cost to you!



Sell or trade a vehicle online, and have a motorcycle shipped for free!
RumbleOn welcomes trades of all kinds! Get a cash offer for your bike or other vehicles online, then use your trade in value toward the purchase of your new bike or other powersport vehicle! All RumbleOn motorcycles and powersports for sale are shipped for FREE to your door, as-promised or your money back, and with a 90-Day Guarantee! Read more about online motorcycle trades here.