Online Motorcycle Trades with RumbleOn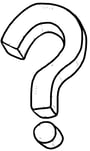 Did you know that RumbleOn welcomes online trades?
If you want to trade in a motorcycle for a new one online, it's easy with RumbleOn! It's time to break down some of your most frequently asked questions. Here's how to work with RumbleOn to trade a motorcycle online.
---
Can I trade in my motorcycle to get a new one from RumbleOn?
Yes, you can. RumbleOn welcomes trades of cars, motorcycles, and recreational vehicles for a motorcycle from our inventory. We will make you an offer on anything that has a VIN and give it motorcycle trade in value.
For resources and advice on how to sell a motorcycle online,
here's a helpful article, and here's another one.
What can I trade for a motorcycle?
We accept many types of trades for motorcycles, such as ATVs, boats, personal watercraft, scooters, and mopeds. If it has a VIN and has a state title in your name, you can trade it. Please note that we also do not accept salvage or "homemade" titles.
How do I trade my motorcycle for a new one?
If you want to trade a motorcycle, submit it for a cash offer on our website. When you receive your offer, you have the option to either sell your motorcycle for the cash offer or apply your motorcycle trade in value to the price of a bike in our inventory.
If you would like to trade in anything other than a motorcycle, such as an ATV, contact our Cash Offer Team. They will assist you in getting a cash offer to use toward a retail purchase.
What if I change my mind and decide not to trade my motorcycle?
Let us know if you change your mind on the trade. It is not a requirement to put in a trade to complete a purchase.
Can I trade a motorcycle that's not paid off?
Absolutely! If you would like to trade a motorcycle that is not paid off, we will need your lienholder's information to contact them and pay it off for you. After we pay off what you owe with the lienholder, we will put the remaining equity from the value offered toward the purchase of the bike you want.
Can I trade a motorcycle and get financing, too?
Yes, absolutely. We can treat your motorcycle trade in value as a down payment! For more information about RumbleOn motorcycle financing, click here!
How much paperwork is involved to trade in my motorcycle?
Hardly any! Aside from the transaction paperwork, you just need to sign three additional documents.
How long does it take to get a cash offer for my trade?
In most cases, if your motorcycle is submitted within regular business hours, you can get a cash offer for your trade within 30 minutes.
How easy is it to trade a motorcycle online?
It's this easy: pick out a bike, get a cash offer, sign, and ride!
How does pick-up and shipping work for my trade?
Typically, we will drop off your new bike before we pick up your old one. However, many times, we are able to deliver your new bike and pick up your trade at the same time. We pick up and ship your trade for free, and your purchased bike is also shipped at no cost to you!
If you have any additional questions or need more information, please contact our Sales Team! sales@rumbleon.com
---
Trade in motorcycles online with RumbleOn, it's easy!
If you are ready to trade in your old bike for a newer, hotter model, or want to shop our inventory of used motorcycles for sale online, RumbleOn has you covered with bikes at great prices. All bikes are shipped for FREE, come with a Money Back Guarantee!