What Comes With a RumbleOn Certified Motorcycle?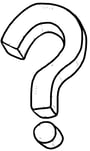 Did you know? We go the extra mile to ensure you get the best-quality vehicle for your purchase.
When you buy a motorcycle online from RumbleOn, you can be sure you are getting a great bike for an even better price. Here are all the complimentary perks that are included when you buy a RumbleOn Certified Motorcycle.
---
Do you have a money back guarantee?
Yes! We understand that some might not feel comfortable buying a motorcycle online, sight unseen. So, that's why we guarantee to give you your money back if you are not satisfied with the purchase.
RumbleOn's Money Back Guarantee is good for three days or 150 miles. If you decide that you are not happy with your motorcycle purchase, we will pick up the bike and refund your money to you, but there is a $499 restocking fee. The refund could take up to three days to process. If you have financed the motorcycle, once we have the bike back in our possession, we will cancel the loan with the lender. Read more about motorcycle loans and financing, here.
Fun Fact: RumbleOn is also a great place to sell a motorcycle online or trade in for a new one! For more resources and advice on how to sell a motorcycle online, here's a helpful article, and here's another one.
What does "value pricing" on your motorcycles mean?
Value pricing means that these bikes are available at a price for consumers first, and you are able to get an exclusive chance to buy them at a discounted, early bird price! The bike will only be available at this amazing price for a very limited time before it is liquidated, so it's best to take advantage of the price early.
Do your motorcycles come with free shipping?
RumbleOn always ships our bikes for free! We will arrange the shipment and transportation of your motorcycle in the lower 48 states, and deliver straight to your door.
If you want to trade a motorcycle online, we are usually able to deliver your new bike and pick up your trade at the same time, or we will drop off your new bike before we pick up the old one. We pick up and ship your trade for free! Read more about how to trade a motorcycle online, here.
What is the condition of your motorcycles?
To bring you the best-quality vehicle, all Certified motorcycles in RumbleOn's inventory are put through a rigorous inspection process by a third-party inspection service and issued a comprehensive Condition Report. We also back Certified Motorcycles with our 90-Day Rideability Guarantee to ensure all functionalities not mentioned in the Condition Report, and there are extended coverage options available. We're so confident in our bikes, we back all Certified motorcycles with a 3-Day Money Back Guarantee ($499 restocking fee).
If you have any additional questions or need more information, please contact RumbleOn! info@rumbleon.com
---
Need the best place to sell a motorcycle?
RumbleOn is THE easiest and best place to sell a motorcycle online for free. Better yet, you're able to sell motorcycle for cash on the spot. It's all online, all fast, and all free! Get a cash offer for your bike, and we'll come pick up and ship your motorcycle at no cost to you!
Sell or trade a motorcycle online, and have your new ride shipped for free!
Fun fact, RumbleOn welcomes trades! Get a cash offer for your bike online, then use your motorcycle trade in value toward the purchase of your new bike!